Harvesting
We harvested one of the red Habaneros (8g) and tasted it. On some points it wasn't hot and on some other points it was really hot. It smells fruity. But I think we should let the other ones some further days on the plants.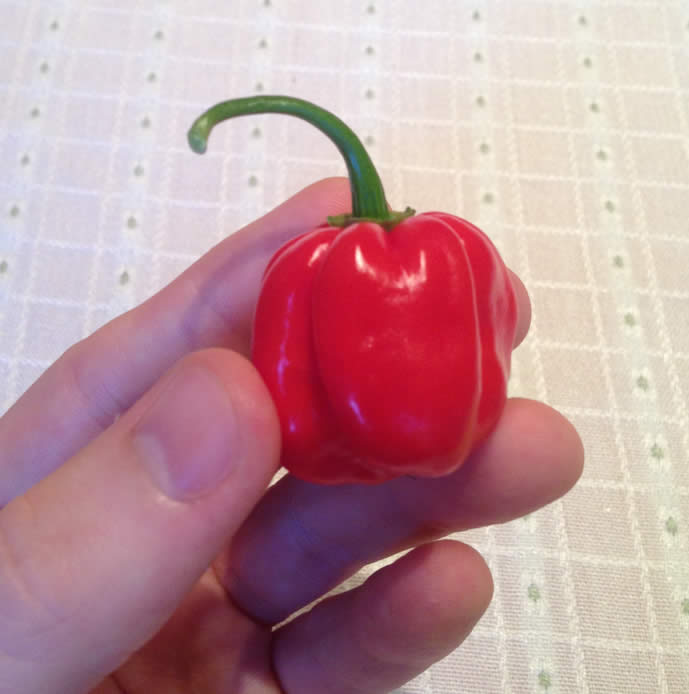 Posted on by Christian Mayer.
Categories: Breeding. Tags: Harvest, Fruit, red.
Imprint | Archive | Feed
Copyright © 2014 by Christian Mayer