Next Buckets
Yesterday we seeded 28 more buckets because only one of the old buckets grew. 8 Jalapenos (2 columns on the right) and 20 Habanero buckets. 2 seeds for each bucket, 56 total. We decided to let the greenhouse indoor this time. So the seeds have a constant temperature.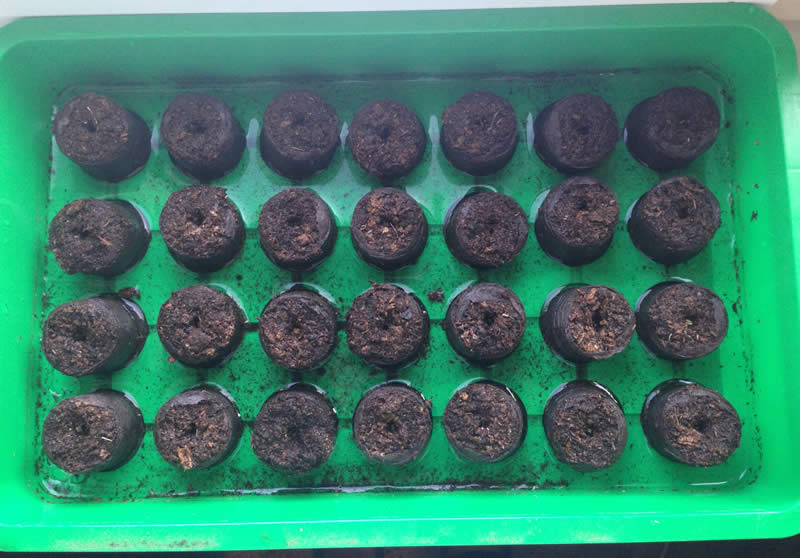 Update, 2014-08-07: We are trying the Tea Bag Method with Twinings of London Classics Earl Grey Tea and seeded 15 more seeds.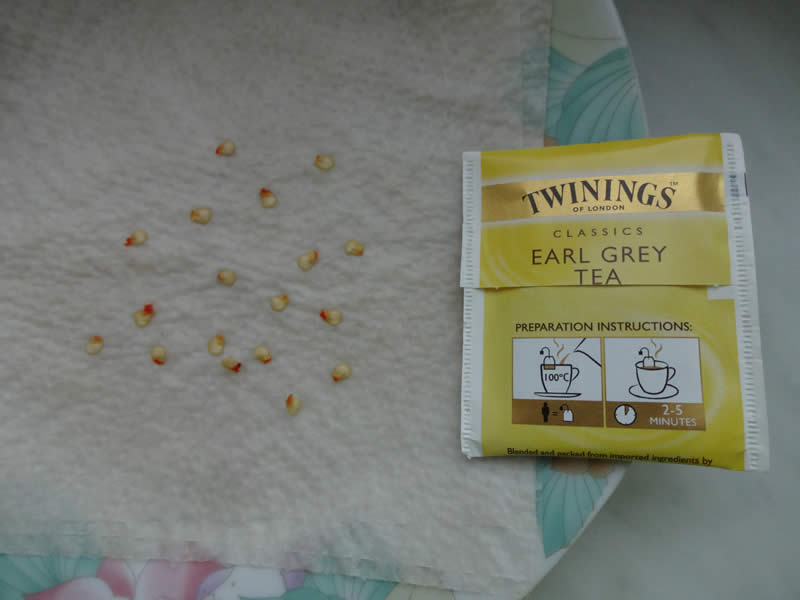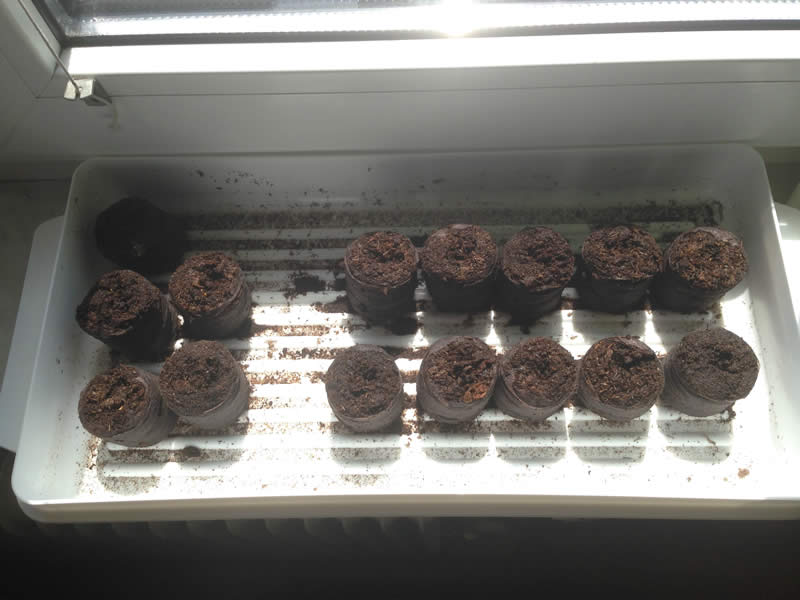 Update, 2014-08-12: Some of the seeds grow. 3 of the 2-seeds and 3 of the Tea Bag Method. We moved them to bigger buckets.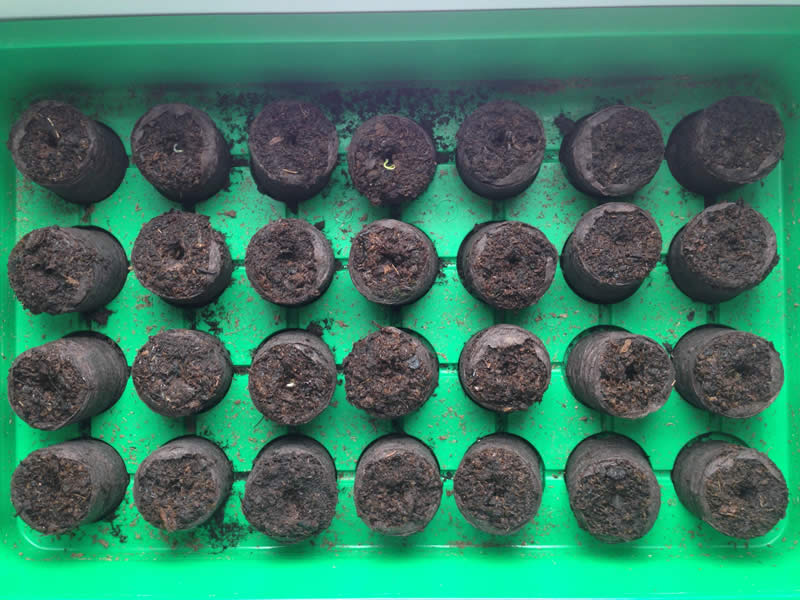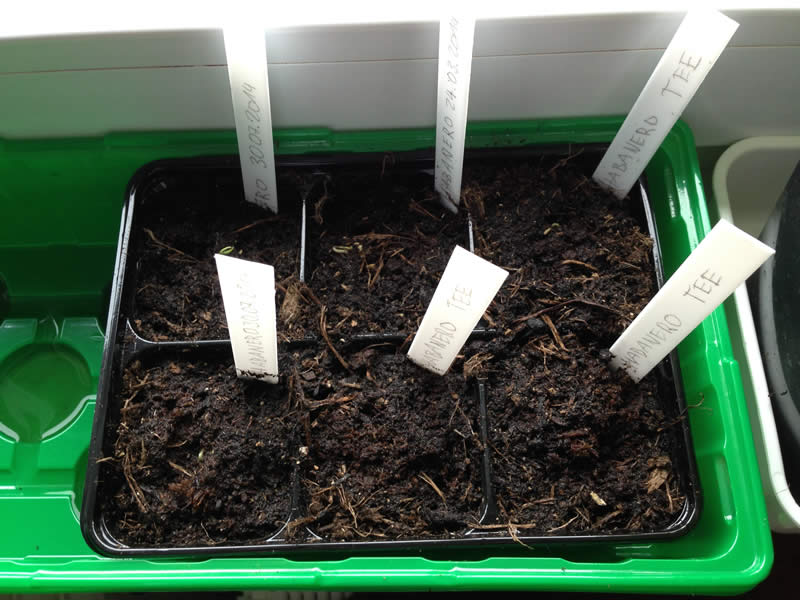 Update, 2014-08-14: Moved 7 buckets to bigger ones.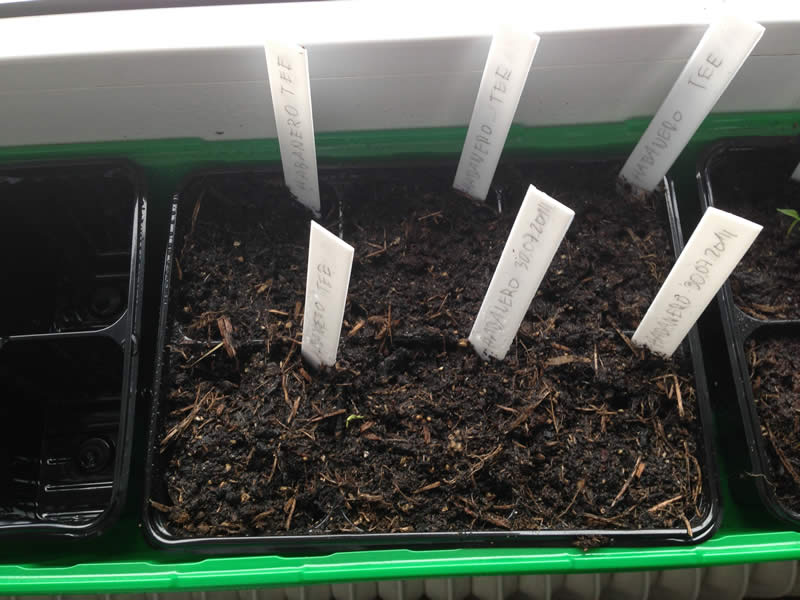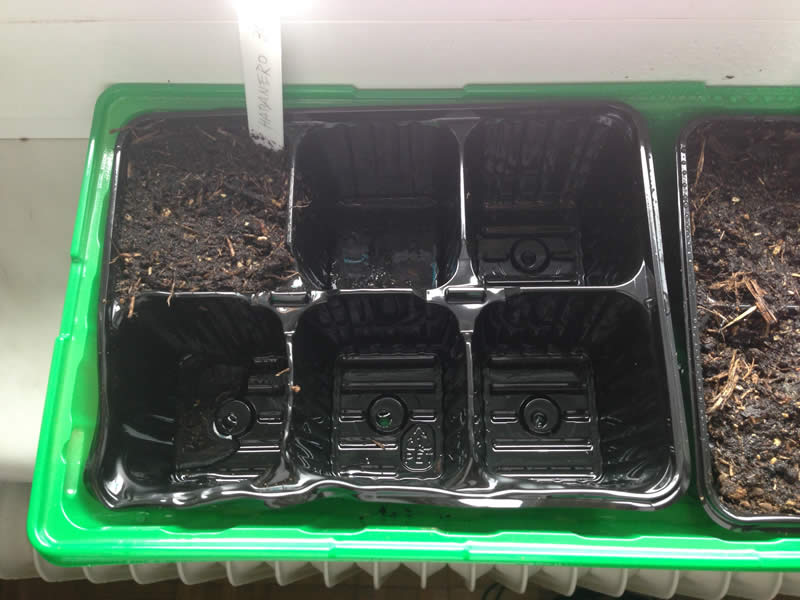 Posted on by Christian Mayer.
Categories: Breeding. Tags: Plant, Breed, Seed, Bucket, Jar, Indoor, Greenhouse, Jalapeno, Tea, Bag, Method, Twinings, London, Grey.
Imprint | Archive | Feed
Copyright © 2014 by Christian Mayer