Orange and Red
After 4 months (~121 days) some of the Habaneros are going to change the color from green to orange to red.
2014-07-23: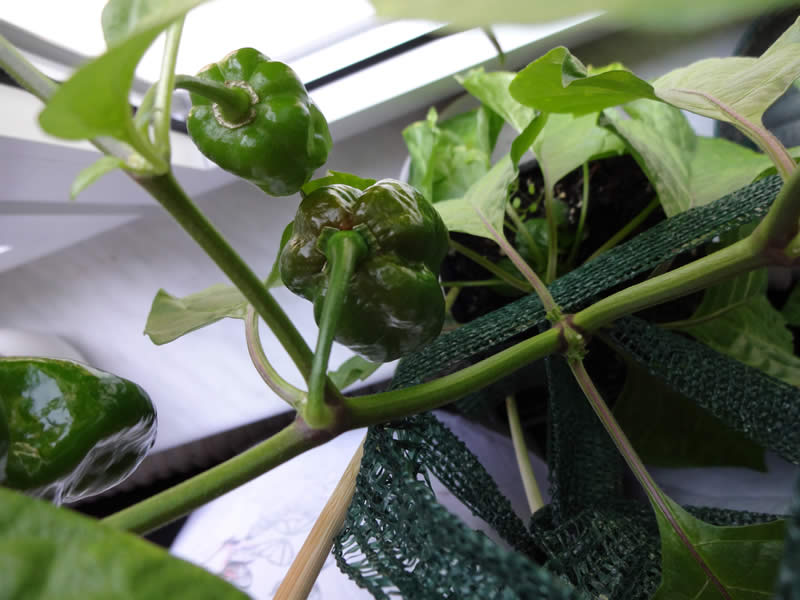 2014-07-24: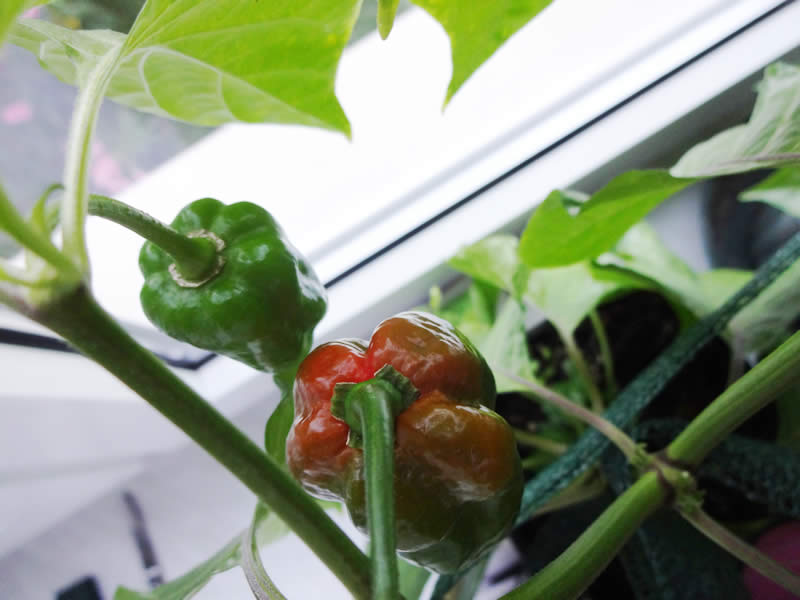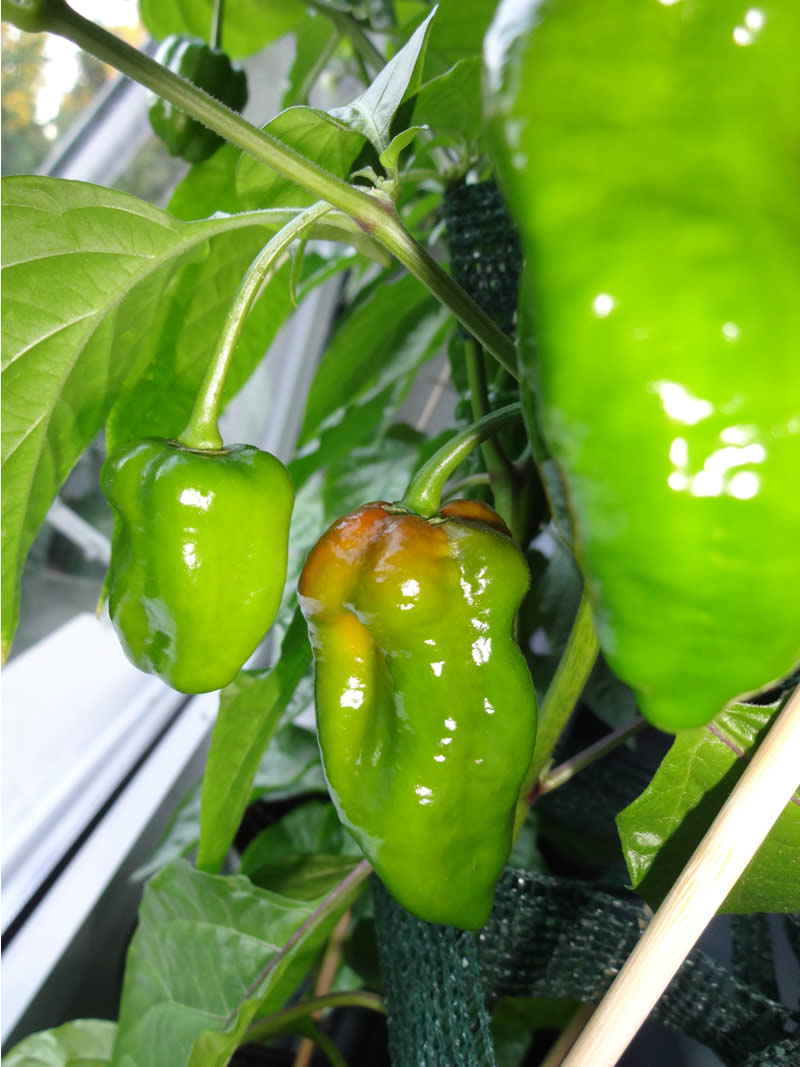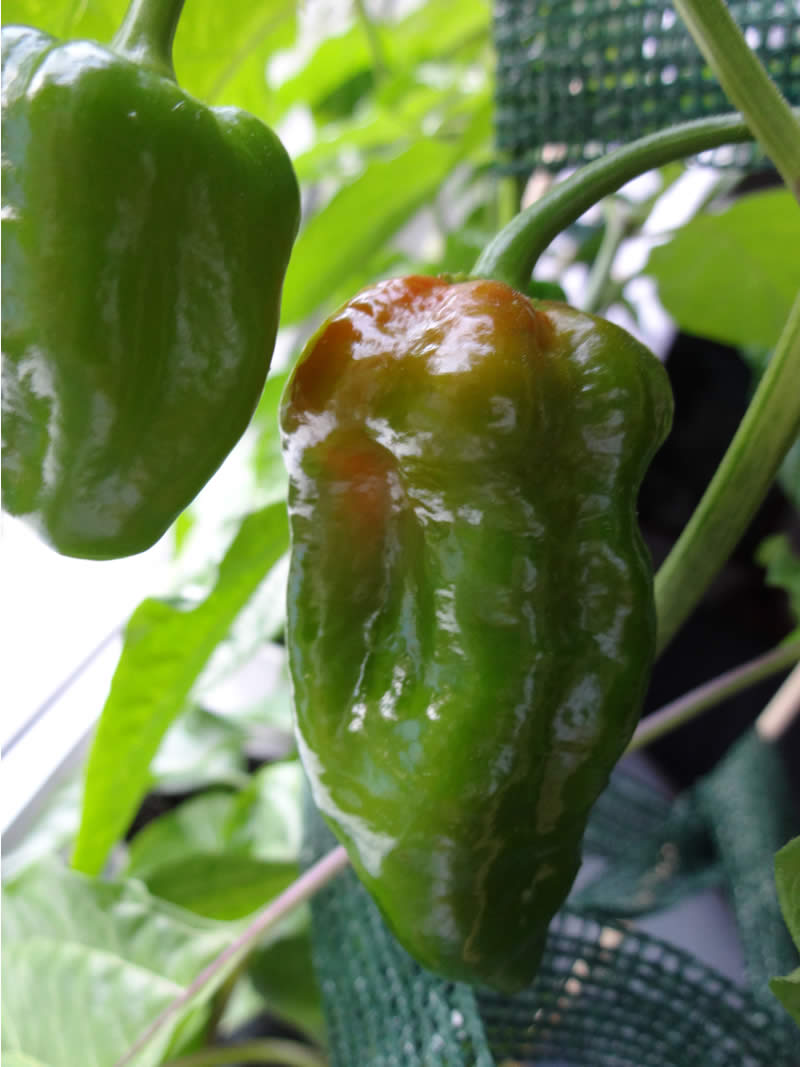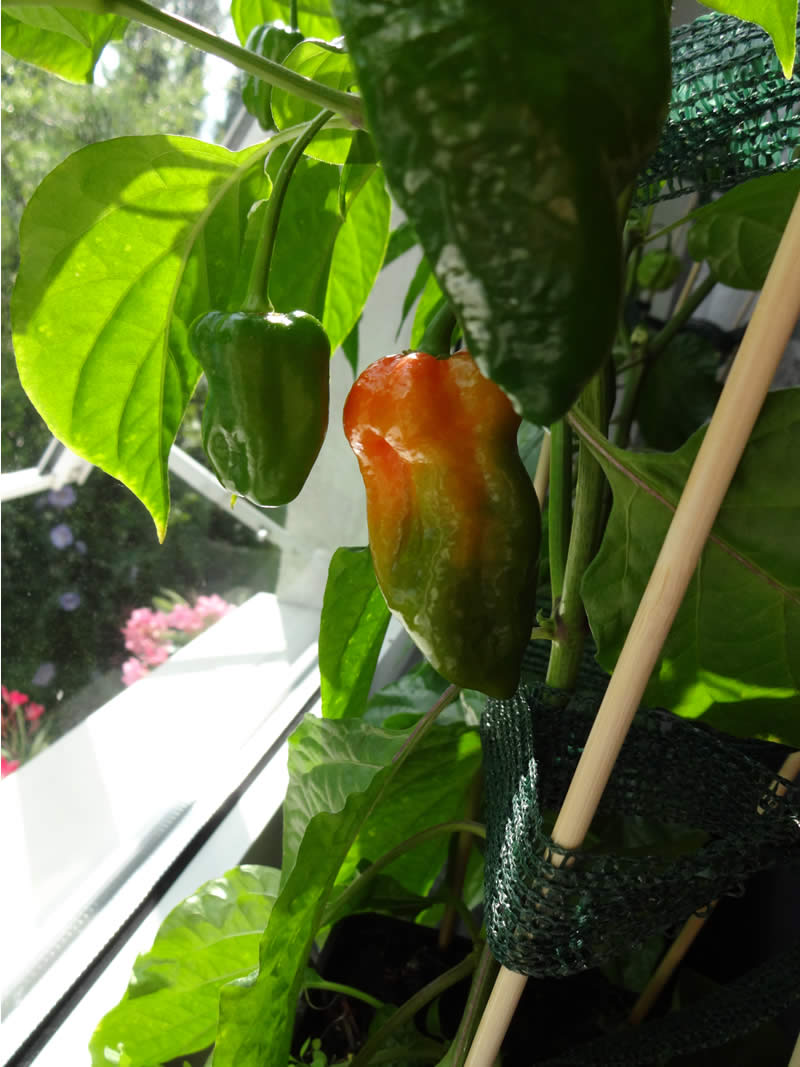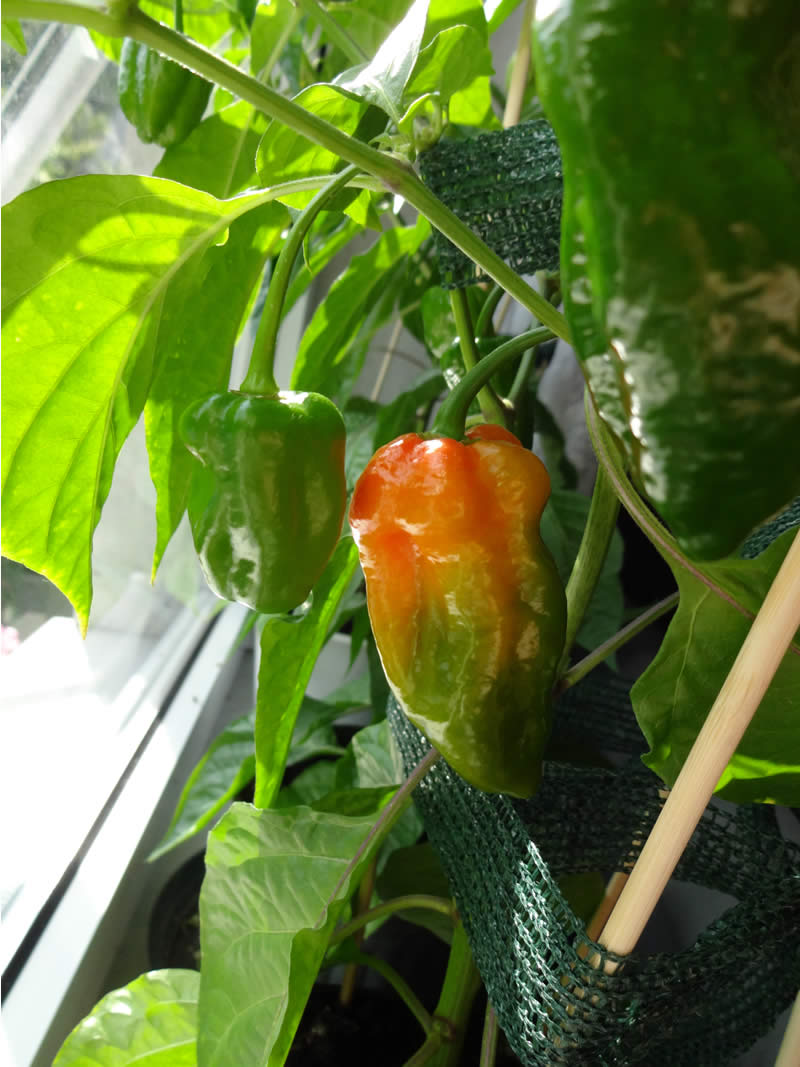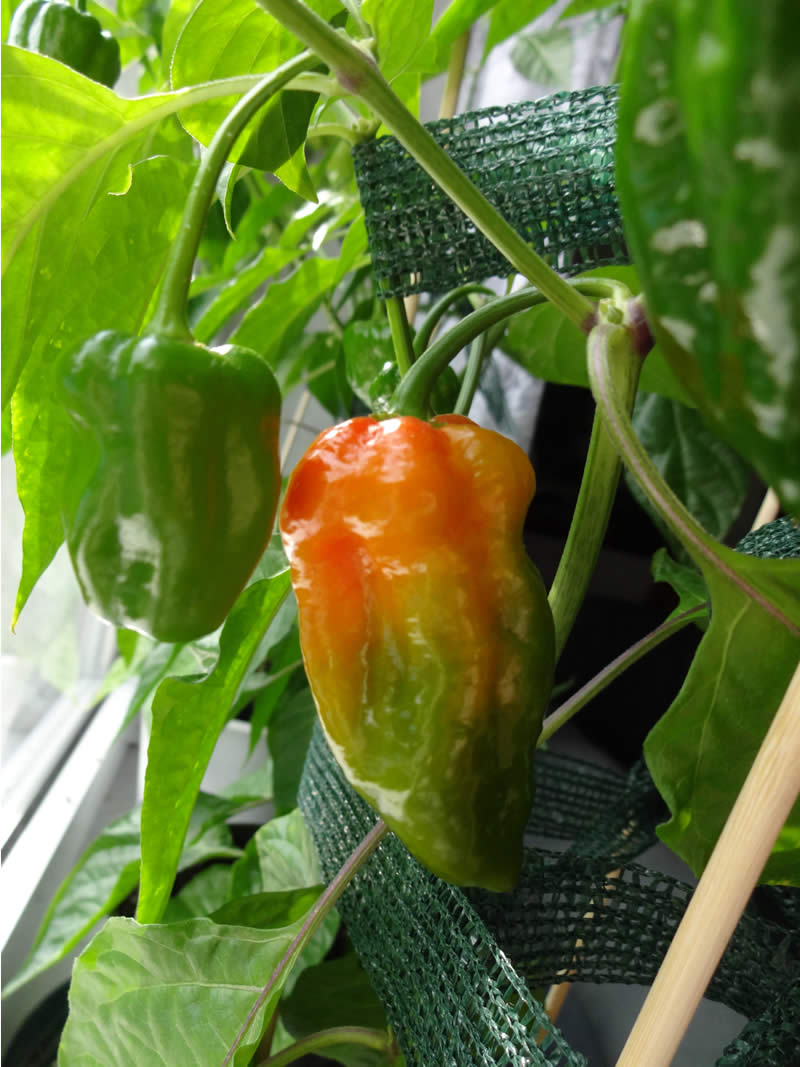 2014-07-25: Within some days the fruit changed the color completely. We are not harvesting the fruit now. Maybe it will be dark red.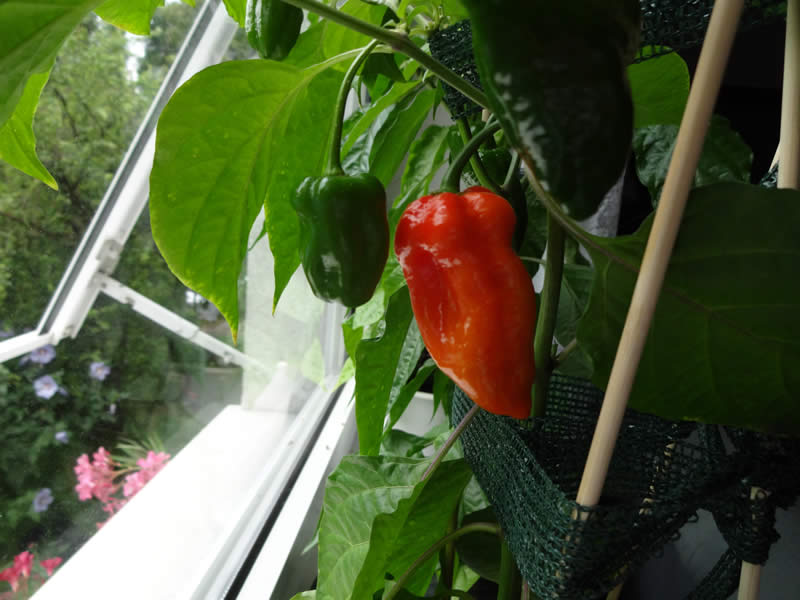 2014-07-26: The second Habanero is changing the color.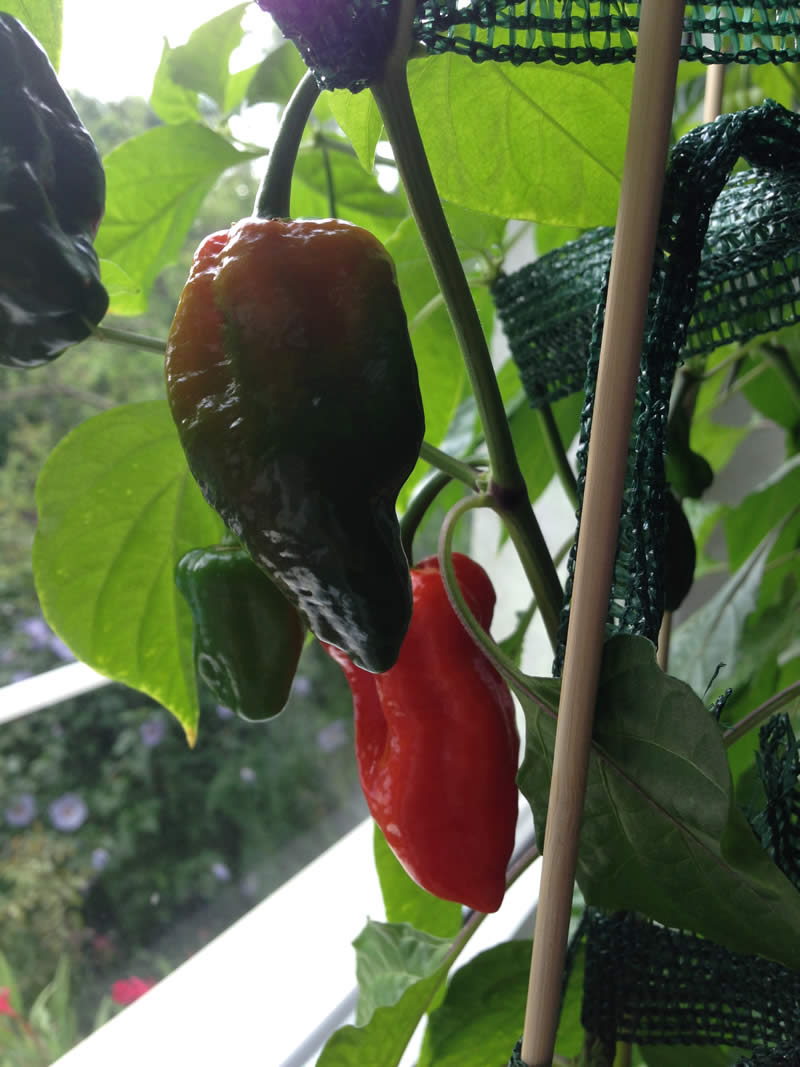 And also one of the smaller ones.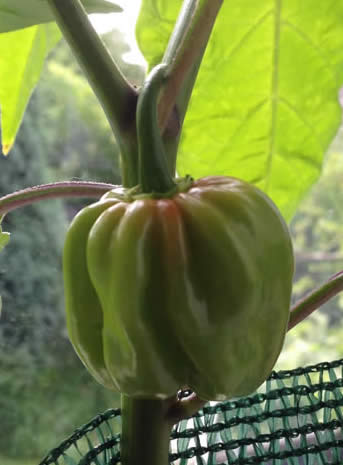 2014-07-27: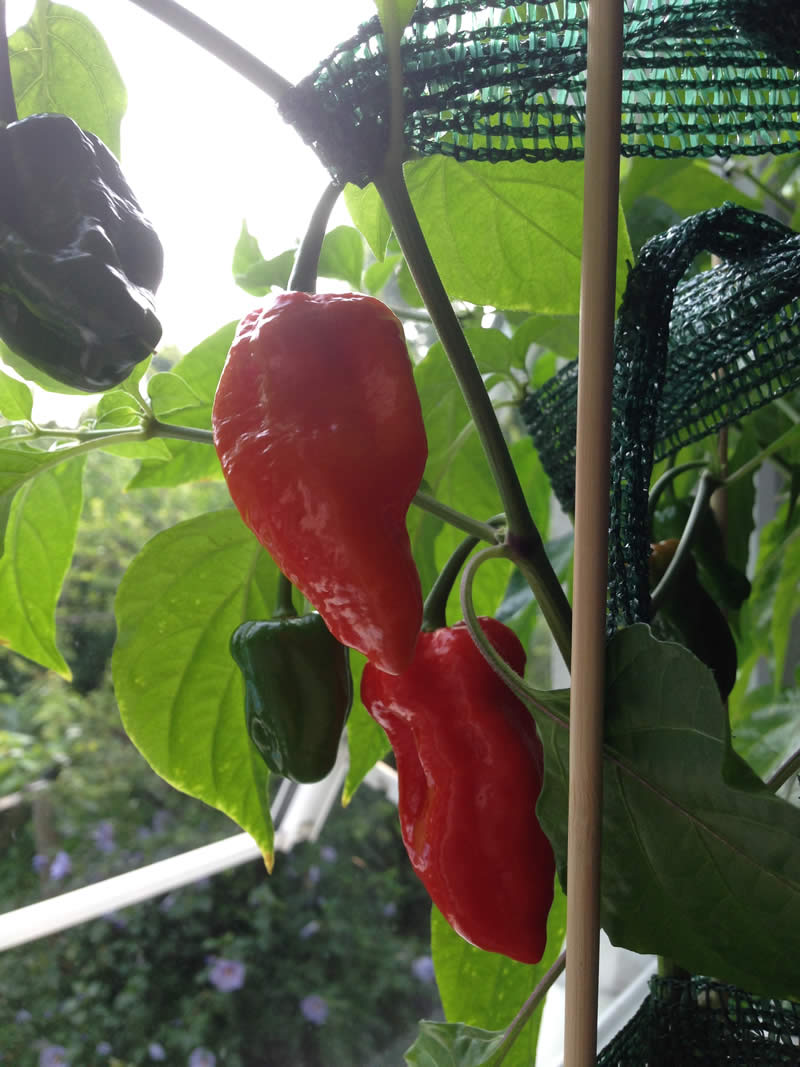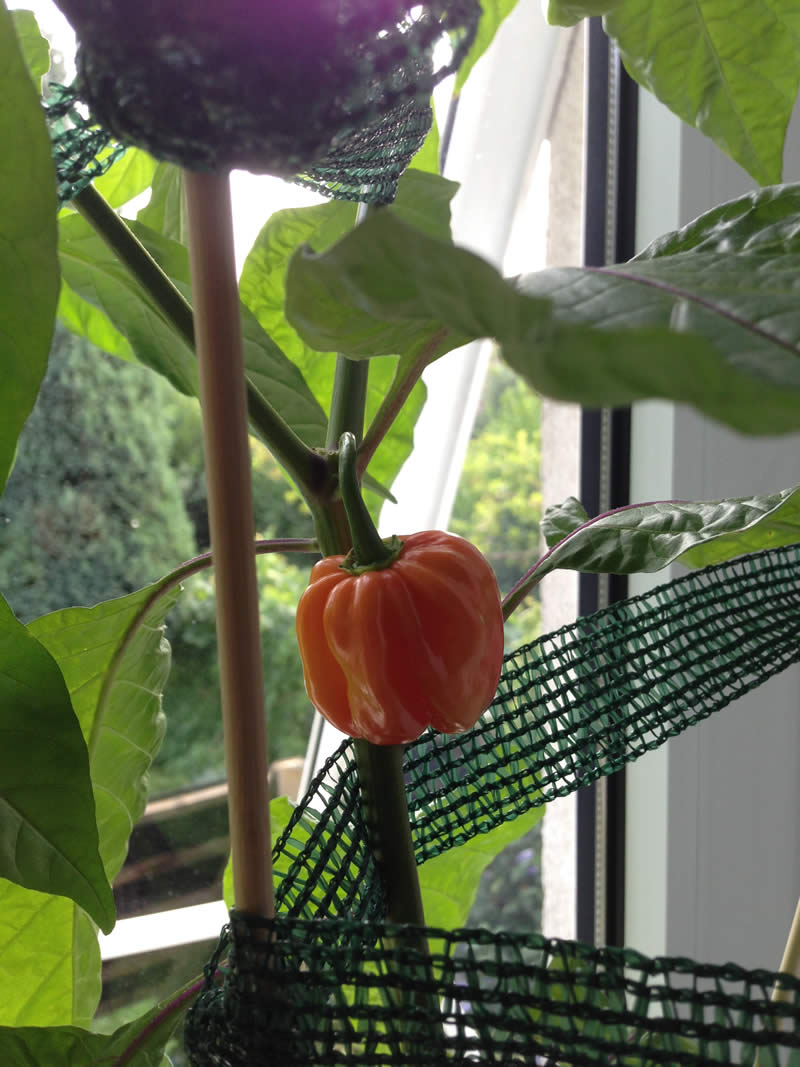 Update, 2014-08-03: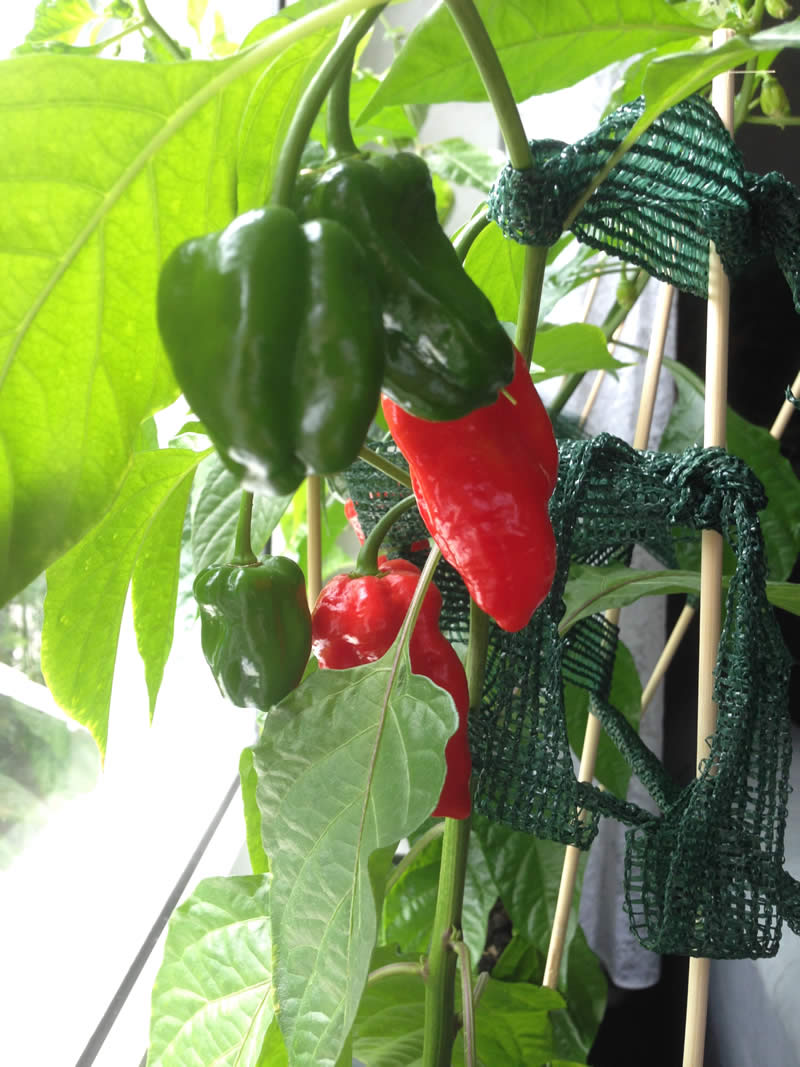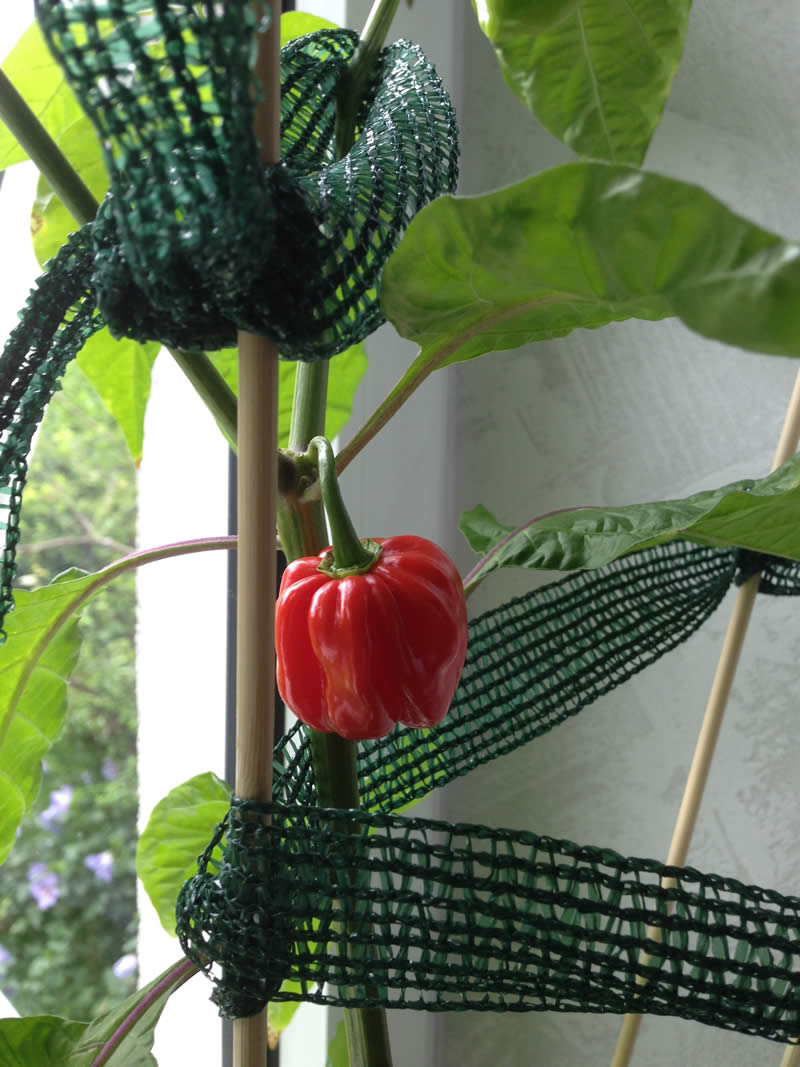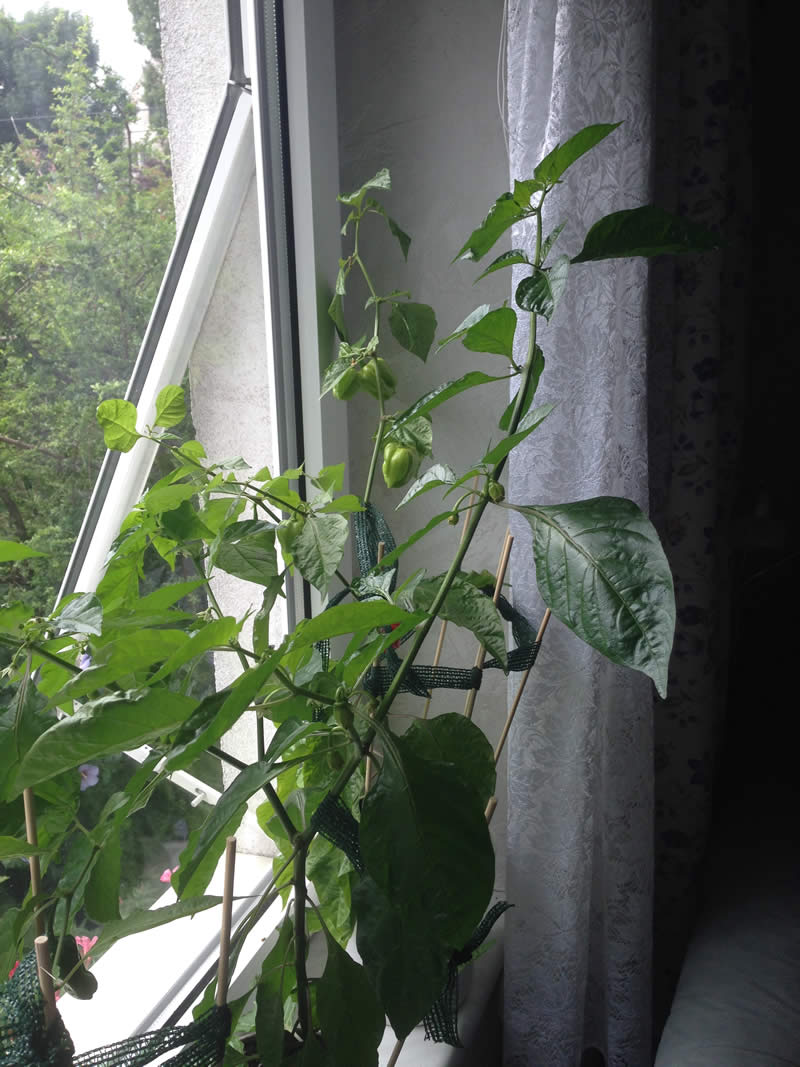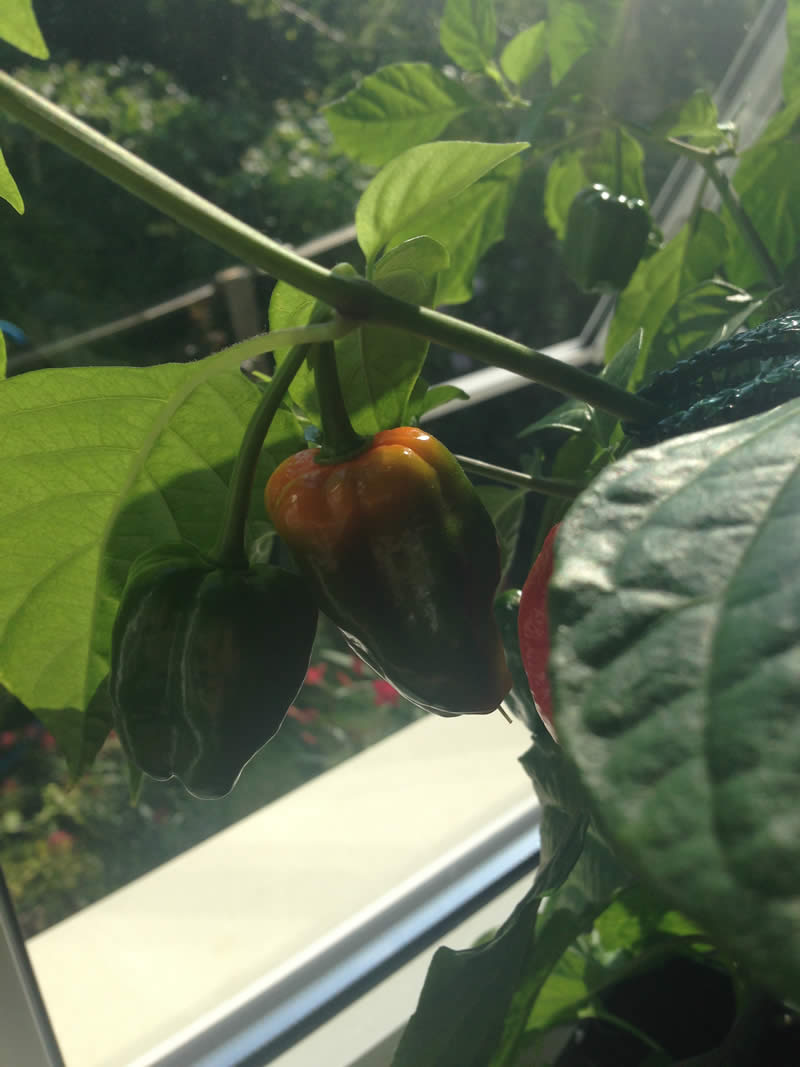 The one in the middle is just orange: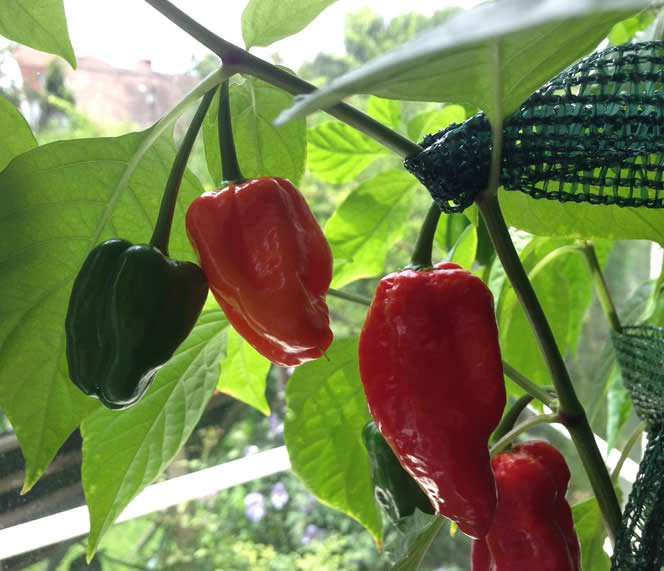 Posted on by Christian Mayer.
Categories: Breeding. Tags: Fruits, Grow, Growing, Color, Green, Orange, Red.
Imprint | Archive | Feed
Copyright © 2014 by Christian Mayer