Fruits Growing
The two fruits are now 2 cm and 3.5 cm. On a second plant there is another fruit growing.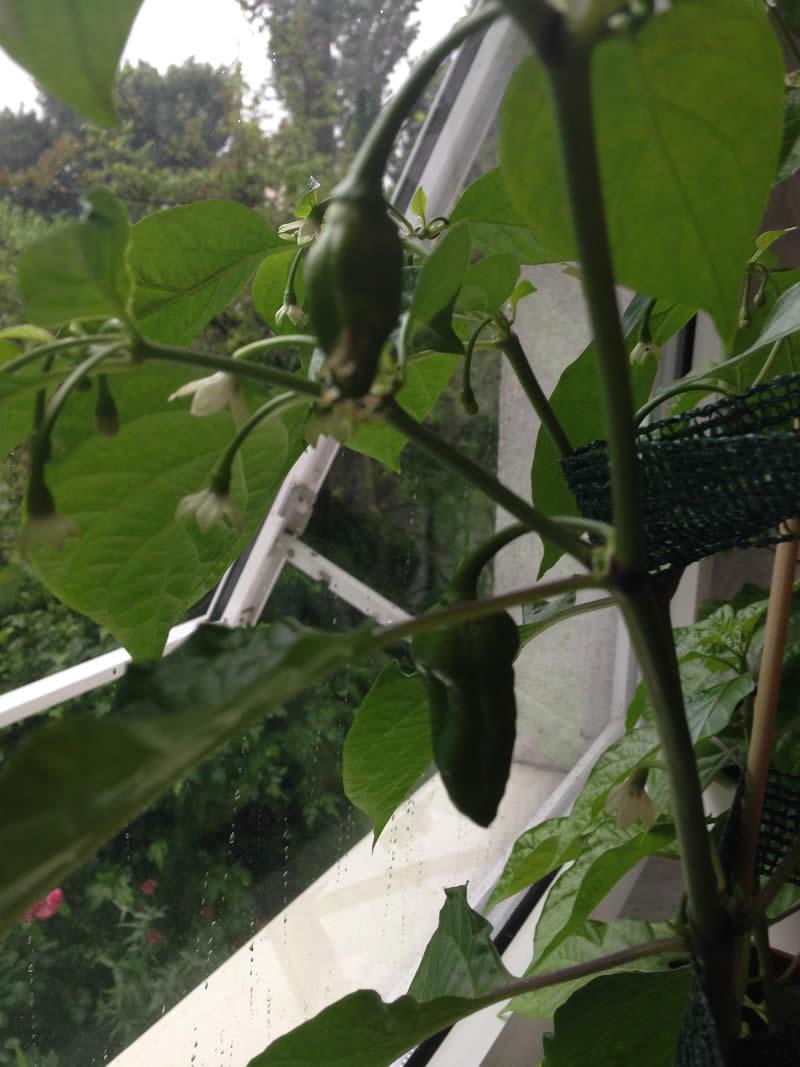 Update, 2014-06-28: the same two fruits 3 days later. Top: 3.7 cm, bottom: 4.5 cm.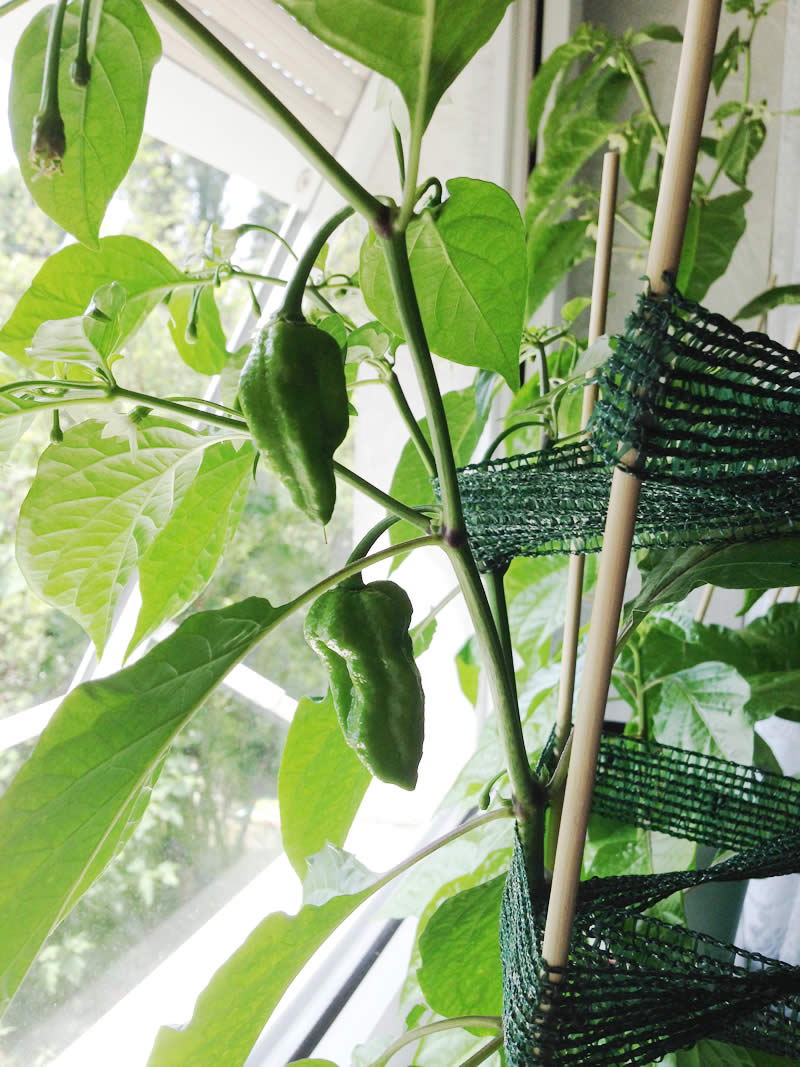 Update, 2014-07-06: biggest (bottom) is 5.8 cm long.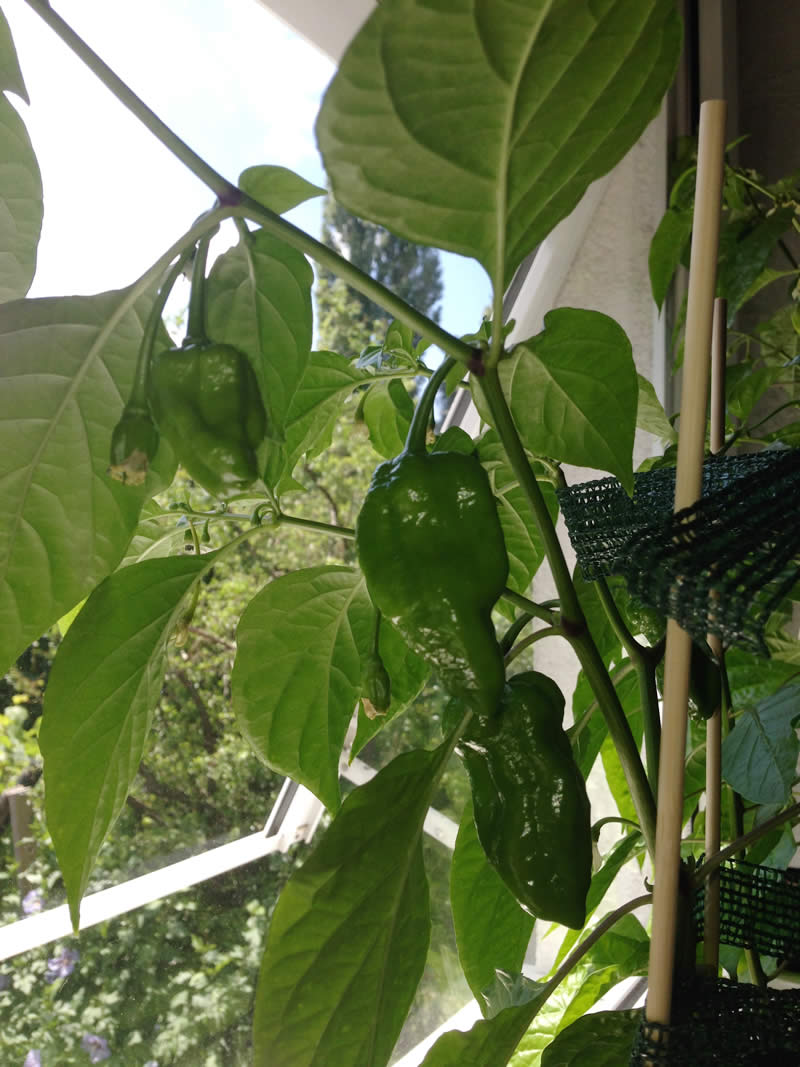 Posted on by Christian Mayer.
Categories: Breeding. Tags: Fruits, Grow, Growing, Bhut, Naga, Jolokia.
Imprint | Archive | Feed
Copyright © 2014 by Christian Mayer