Fruits
Now two fruits are growing on the plants we seeded at 2014-03-24 and pollinated at 2014-06-16.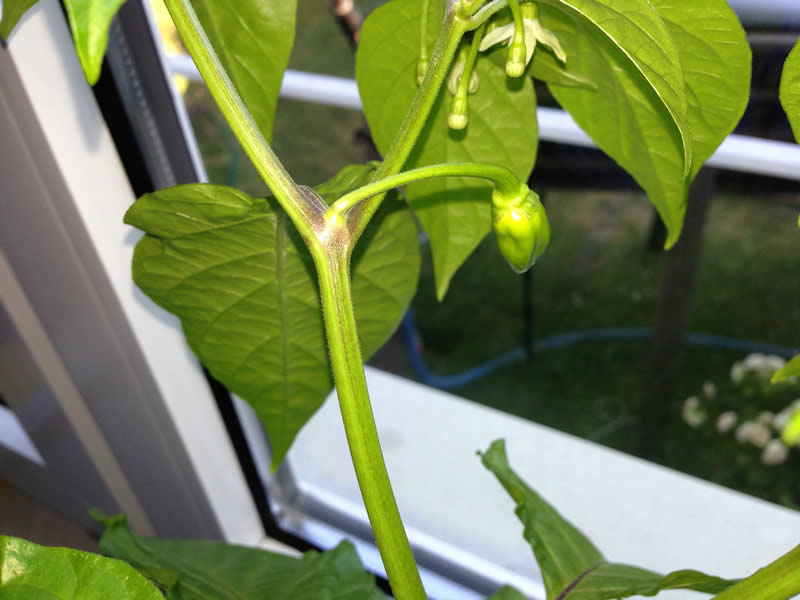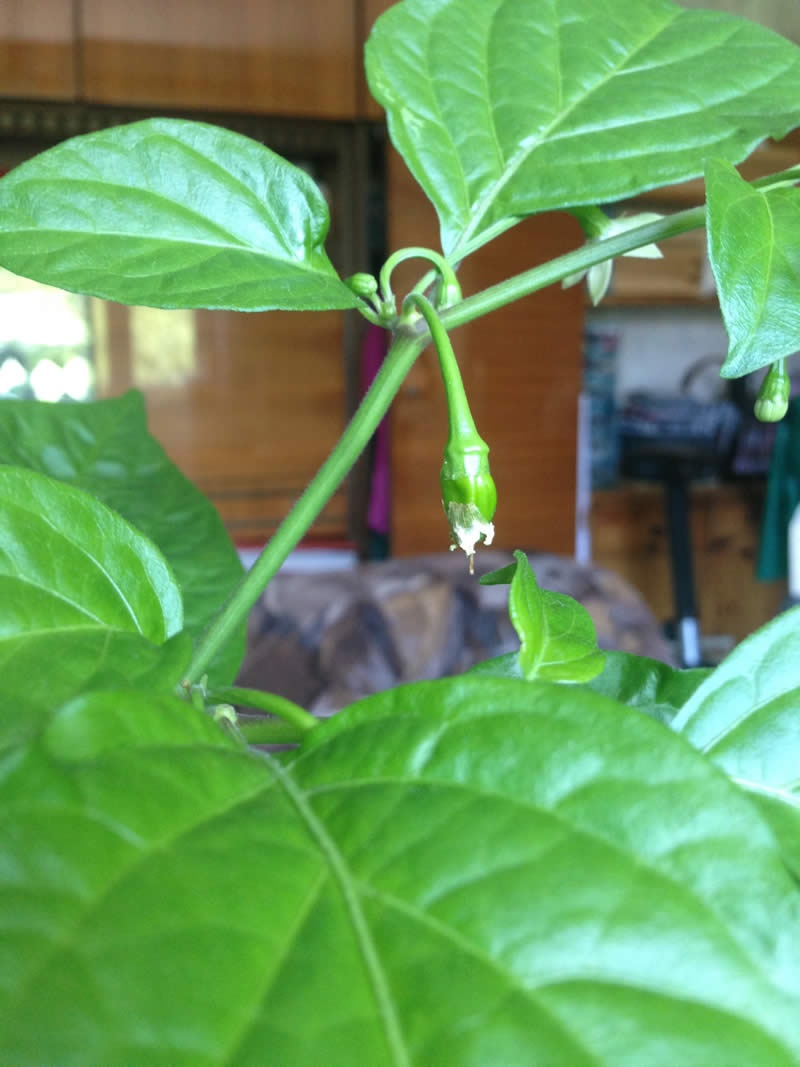 After the flower is dead the mini fruit (~0.5 cm) looks like this. You also can see the rests of the flower: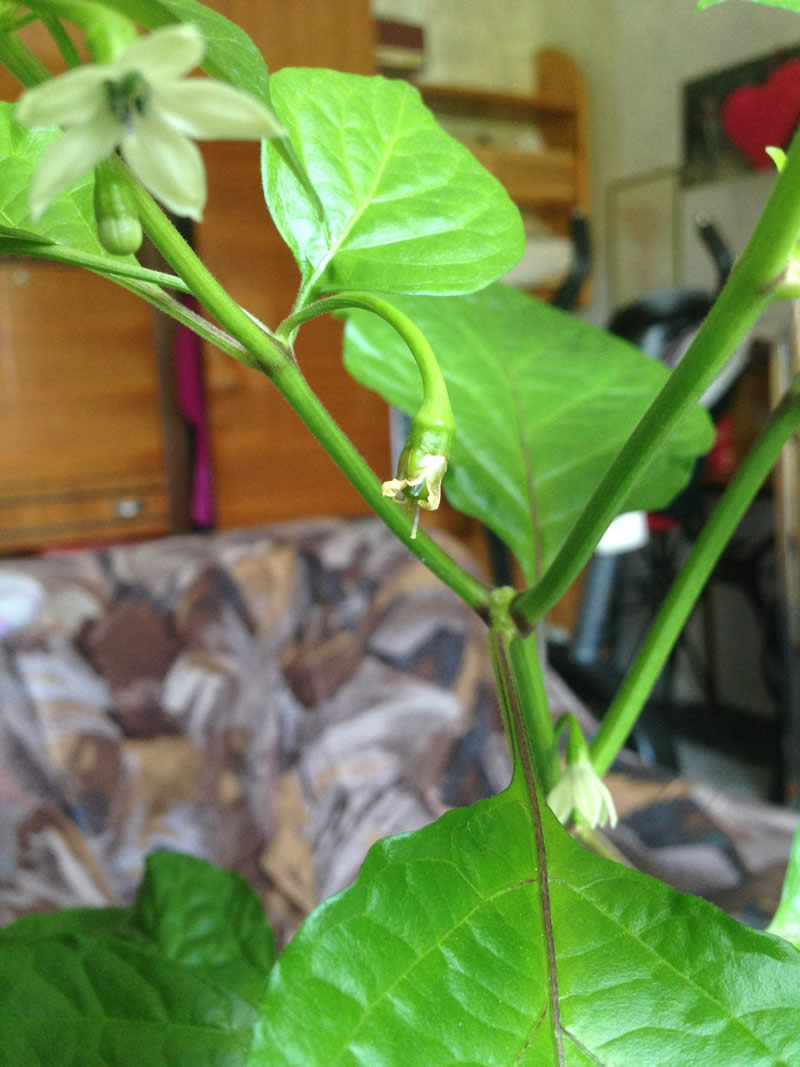 The bigger one, ~2 cm: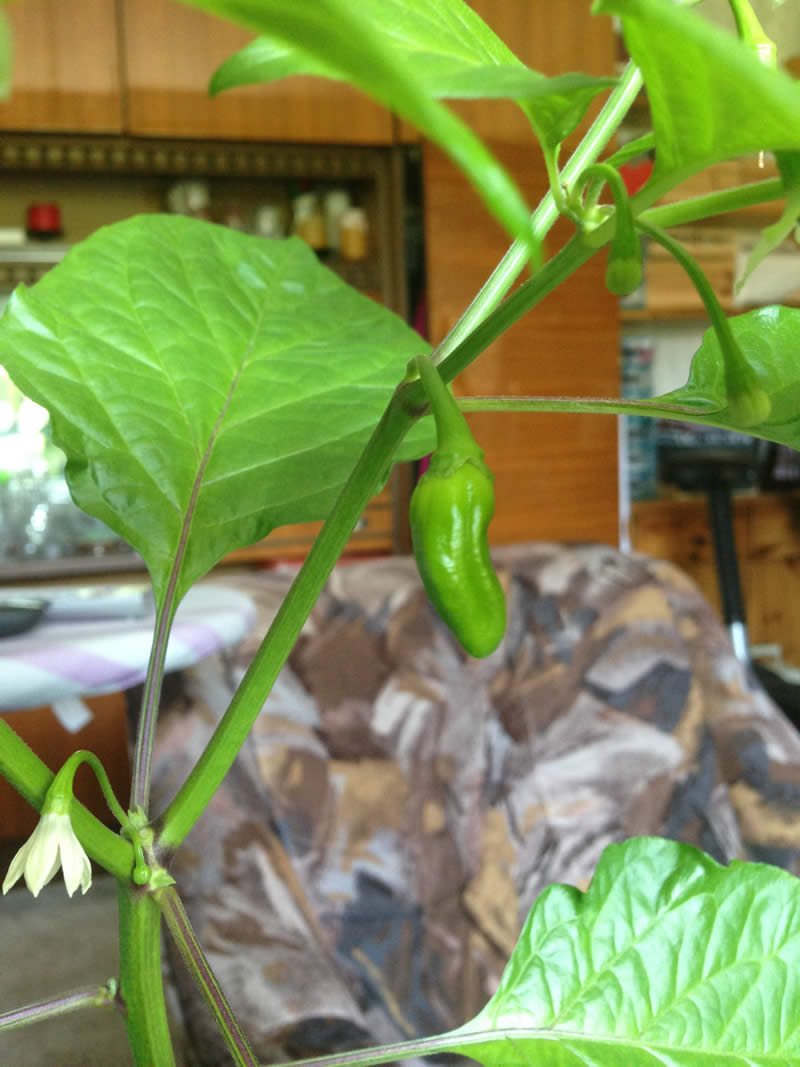 Posted on by Christian Mayer.
Categories: Breeding. Tags: Fruit, Flower, Seed, Breed, Experiment, Pollination, indoor.
Imprint | Archive | Feed
Copyright © 2014 by Christian Mayer